Get the Look: Bronze Hair Color
From classic gold jewelry to contoured faces and deep copper fashion trends, the idea of bronzed beauty has long been popular. There's something empowering about seeing or wearing an iconic shade of shimmery darkened gold. Though bronze is considered third place at the Olympics, it's a standalone winner everywhere else — and that's no different when it comes to makeup and hair.
Enter bronze hair color, a wonderfully stylish take on the concept of bronze beauty. It's widely flattering, easy to maintain and even works on a host of different hair types. It's an easy transition color and might make you rethink your fall hair color plans. Here's everything you need to know about bronze hair color.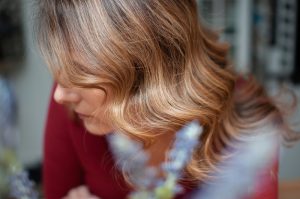 What Is Bronze Hair Color?
With new hair color trends popping up left and right, it can be difficult to keep track of them all. The bronze hair color trend is not to be confused with traditional highlights, balayage or anything else. It's entirely its own style and utilizes specific shades of professional hair color to get the job done.
Bronze hair color is, simply put, personalized. Since everyone has their own specific shade of hair color, that means the starting point is different for everyone. That means that for most people, bronze hair color is a midway point between the starting hair color and its opposite. If you have deep chestnut brown hair but want to transition to a lighter, softer color without going blonde, a burnt caramel bronze shade is the perfect happy medium. On the other hand, you might be a blonde looking to add depth and richness to your hair. Instead of taking the full brunette plunge, you might consider a bronze shade that darkens your hair less and makes use of some lighter strands to create a honeyed bronze look.
Perhaps the best thing about bronze hair color is that it's versatile and highly customizable. There's no one reference as to what this look should resemble, though natural caramel, copper and warm honey shades are used most commonly. In addition to color choice, the bronze hair color look is also customizable by color technique. Consider options like a bronzed goddess balayage, subtle bronze highlights, cascading bronze curls, a bronze root melt and, well, anything else you can dream up! Bronze hair provides the perfect opportunity to mix bronze color with your favorite hairstyles and color techniques.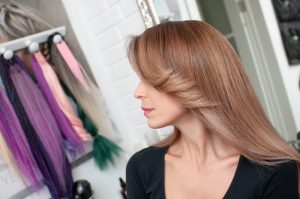 Choosing the Perfect Shades of Bronze Hair Color
When it comes to choosing bronze colors, it's important to consider skin tone as well as existing hair color and its undertones. Stylists should choose shades of bronze hair color that blend well with any existing color to create a cohesive look. When deciding on the perfect shade, make sure to stick to warmer shades like caramel, honey, copper, cinnamon and the like. Avoid shades that lean towards orange or anything that might show up brassy or out of place. The key is to give the hair a warm, glowing look reminiscent of sun-kissed summers and golden hour.
Get the Bronze Hair Color Look
Once the perfect bronze shades have been chosen, it's important to deposit color strategically. Whether it's a bronze balayage, a head of babylights or a full-on bronze monochrome look, natural-looking color techniques are key. Use hand painting techniques that blend colors seamlessly and mimic the way natural light hits the hair. Even if the intended bronze look is darker overall, keep it natural and light-handed.
Many bronze looks favor a natural color deposit that spares the roots and focuses on highlights or just the middle and ends of the hair. Make sure to nail these expectations down with the client beforehand so the resulting look is exactly as intended! In addition to bronze highlights, bronze hair color looks lovely when saturated towards the end of the hair.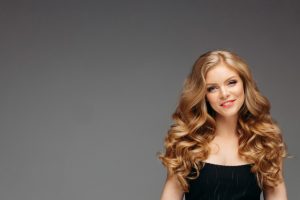 Making the Most of Bronze Hair Color
Just like any other hair color or style, there are ways to make bronze hair color really pop. The key to making any shade of bronze color look fabulous every day is to adopt a top-notch maintenance routine. Don't worry, though, because even though the term "routine" might sound time-consuming, it's really all about choosing the right products and minimizing damage.
To keep bronze hair looking great, it's important to use a color-safe professional shampoo and conditioner. Since some bronze hair color shades can begin to look orange or brassy over time, it's good to have a purple toning shampoo on hand between salon visits. Minimize the use of hot tools on the hair when possible to keep bronze color in top shape!