How to Feel Confident in Summer Clothing
How to Feel Confident in Summer Clothing
Are you looking forward to summer while also simultaneously feeling some woes about wearing clothing that shows more skin? Don't worry if your feelings are all over the spectrum. While summer is an exciting season packed with music festivals, beach days, lounging by the pool and hanging out with friends, it can also spark a bit of anxiety for many reasons. We are constantly inundated with messages about having our "summer body" ready for whatever may be in store for the season. But these messages put unnecessary stress and pressure on women, which can lead to summer depression and a negative self-esteem and body image. Pairing these messages swirling around in your subconscious with the normal feelings of wearing a swimsuit in public for the first time could make anyone dread summer. But we are here to tell you that you don't have to worry about these summer woes any longer. We created a guide that will help you feel confident in your favorite outfits and swimsuits all summer long. Add a few of these practices and suggestions to your daily routine, and you will be feeling untouchable and radiant!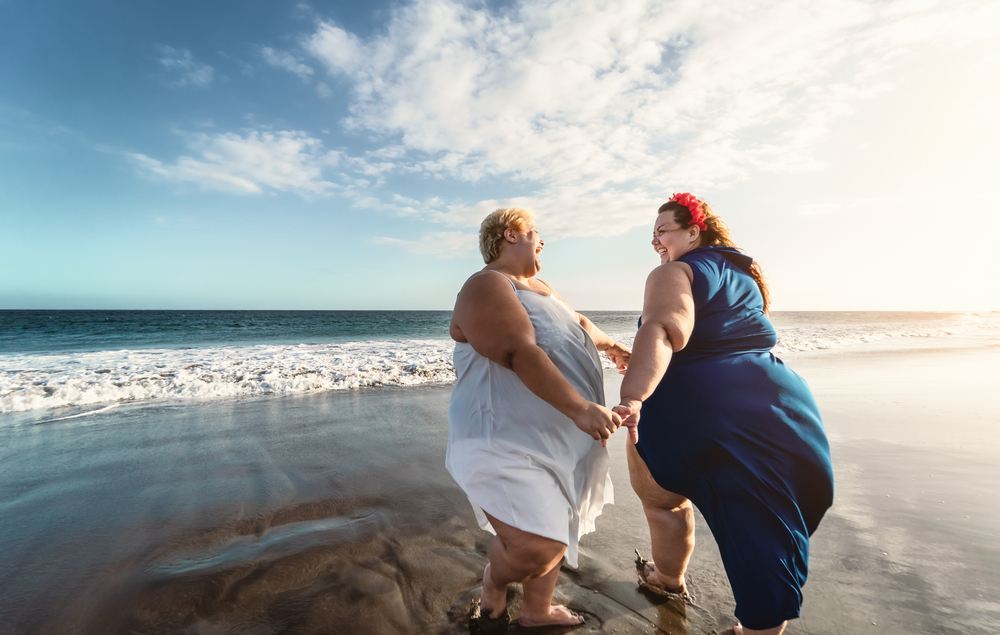 How to Feel Confident in Summer Clothing
1. Shop for Cute Summer Clothes
One of the biggest factors that plays into your confidence level is your clothing. When you wear flattering plus size women's clothing and outfits that you love, you will instantly feel like the goddess you are. Cute clothes can boost confidence, which is why it's important to fill your closet with outfits and accessories that you feel your best in. If you are ever feeling like you have a tough day ahead of you and you need a rush of confidence, style an outfit that makes you feel excited about your day and makes you do a double take in the mirror.
2. Fill Your Social Media Feeds with Feel Good Content and People
We spend a lot of time on social media, which isn't bad, but the content you consume on these platforms could be standing in the way of you having the most confident and carefree summer. If you follow accounts that are aspirational, such as weight loss accounts or influencers who are unrelatable, try muting these accounts for a few weeks and, instead, follow accounts that promote the body positivity movement. Take notice of how you feel after a few weeks of having a more positive social media feed.
3. Wear Bold and Flattering Swimsuits
If you plan to spend your summer at the beach or the pool, you are going to need some fierce plus size bathing suits. Just like the outfits you wear this season, your swimwear could impact your confidence, too. And if you're feeling insecure about being your true self in a swimsuit, don't worry because you aren't alone. Most women experience bathing suit anxiety, so don't beat yourself up for feeling down about wearing a swimsuit for the first time. Instead, use this statistic to fuel your confidence and know that when you are rocking your swimsuit and having a great time, you're inspiring others to do the same!
4. Create a Positive Affirmations List and Recite It
When you look in the mirror, what's the first thing that comes to mind? Do you find yourself critiquing your body in a negative way or are you instantly complimenting yourself? If you find your own inner dialogue to be negative, you can easily re-write the messages you give yourself by creating a positive affirmations list.
Positive affirmations are phrases that praise who you are, what you look like and how you perceive the world. They are used to turn negative thoughts or harsh statements into positive and inspiring ones. After you create your list of positive and inspirational phrases, try reciting them while looking in the mirror before you leave your house every day. Reciting positive affirmations boosts confidence and body image, which means you will be feeling great every day before you step out the door.
5. Learn Styling Hacks for Your Body
Do you have that one shirt in your closet that you are dying to wear, but it always gets passed over because it doesn't fit you the way you want it to? What if we told you that you could breathe new life into those clothes with a few innovative styling hacks?
For example, if you want a loose and flowy maxi dress to hug your curves just right, you can add a belt or create a faux tie-waist or cinch by tying a wrap around your waist. For long and loose t-shirts, you can tie them in the front or to the side by knotting the shirt, for a cropped and flattering look that works well with jeans, shorts and skirts.
If you find that your jeans have a gap in the back or aren't hugging your curves the way you would like, you can add a belt or a shoelace to your waist to cinch your jeans in and make your curves pop! If you are more petite in height and your pants or jeans are always too long, cuff your jeans just above your ankle for a style that looks like it was made to fit your body just right.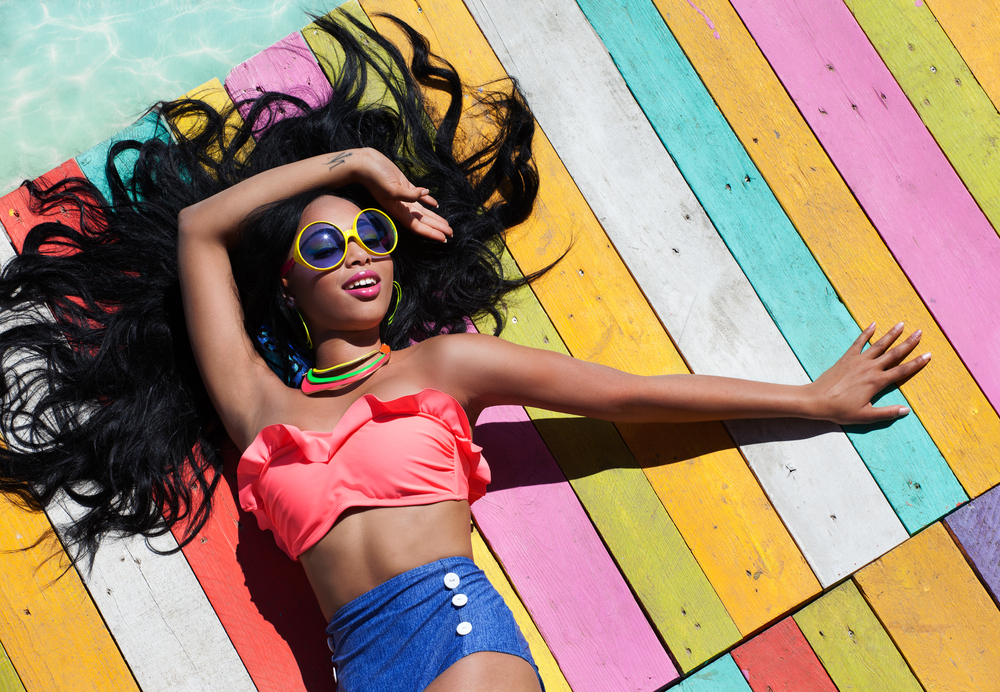 6. Take Risks with Your Style
Are you looking to enhance your style and add some exciting pieces to your wardrobe? Don't be afraid to take risks this summer with your style. Whether you want to try a new trend or experiment with a completely different style, now is the time to do it. Make sure you take note of how you feel in these new styles. The great thing about taking a risk is that there is a huge confidence reward that comes with it!
Now you're ready to have the best summer ever and look so stylish while doing so. Start every day in a confident way by implementing these techniques!