6 Ways to Make the Holiday Season More Enjoyable While Staying Sober
The holiday season is here and with it comes a full calendar booked with celebrations set to the soundtrack of cheers, laughter and clinking glasses. But enjoying the season doesn't have to come with sacrificing your health or feeling hungover into the New Year. Follow these six ways to have an even more enjoyable holiday season without hindering your fitness goals or standing awkwardly empty handed at parties.
1. Whip Up Creative, Grown-Up Mocktail
The best way to enjoy all that the holiday season has to offer while staying sober is with an expertly crafted mocktail. Most people hear "mocktail" and picture colorful blends of juices, fruity smoothies and sitting at the kids' table. Not anymore! Mix an alcohol-free sparkling wine with your favorite mixer to create a beautiful and delicious mocktail that's made especially for adults.

 A mocktail that looks and tastes like the real thing will help you keep your head held high (literally) as you partake in conversations at the next holiday party you attend. You won't have to awkwardly feel like you should be holding something in your hands ever again. No one will be the wiser that you're not drinking that night and you won't feel like you're sipping on a kid's juice box.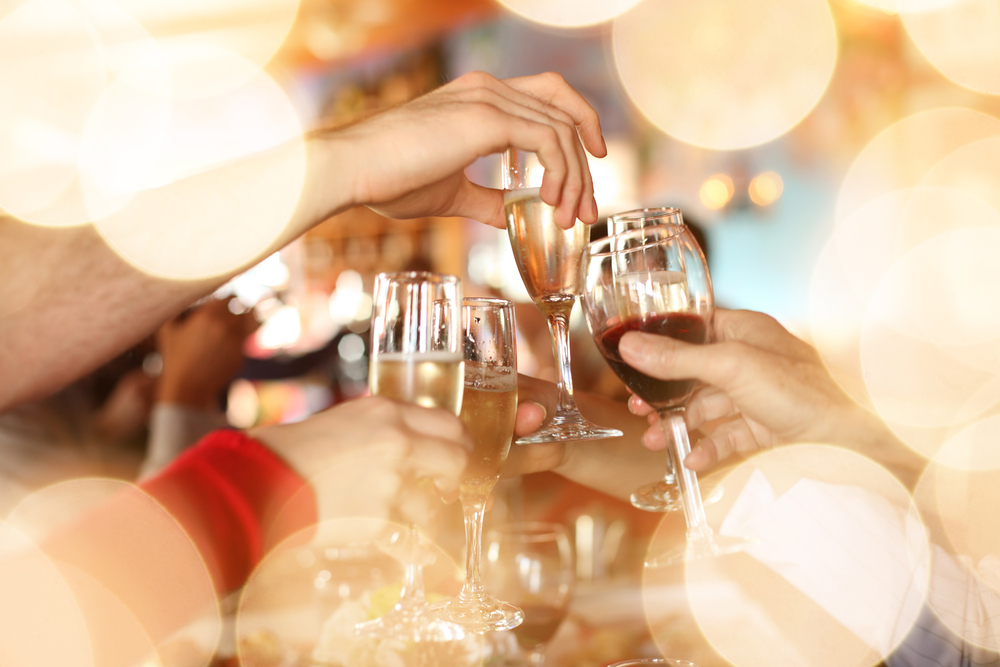 2. Throw a Party and Welcome Everyon
The more the merrier! Spend time with everyone this holiday season by providing non-alcoholic craft beer and other drink options at your party. Create a welcoming environment for anyone who may not be drinking, whether that be your pregnant friends, sober friends, friends preparing to achieve their fitness goals in the new year — anyone and everyone! The more of your loved ones that are able to be invited and feel included at your party, the merrier everyone will be.

You can find alcohol-free options for everyone, including lovers of craft brew like weisse beer. Everyone can participate in discussing the different flavor notes of their adult beverage and you can rest assured that your guests are having a fun night.
3. Keep Your Gift-Wrapping and Baking Skills Sharp
A productive holiday season is a happy one. Keep your mind clear so you can easily cross off each and every one of the classic holiday to-do items from your growing list. Get the cookies for your work potluck baked and decorated with a Hallmark movie playing in the background, all while sipping on a non-alcoholic beverage. Take care of wrapping all the gifts without having a scissor-related mishap because your mind is present and ready to get things done. Get your holiday tasks done quickly so you can put your feet up and relax for the rest of the year.
4. Set Yourself Up for Success in the New Year
What's more enjoyable than finally crushing your New Year's resolution? One study found that as much as 80 percent of New Year's resolutions fail. The findings speculate that the reason for this is due to the lack of an ability to properly approach the goal.

Meet and exceed your health goals by staying sober through the holiday season. You'll feel better and more prepared to approach the challenge. If you're one of the many people with health or fitness related goals as your New Year's resolution, set yourself apart from the statistics and set yourself up for success with a sober season.
5. Attend Early Morning Festivities Like a Champ
No hangovers here! If you're staying sober this season, think about all the morning festivities at which you can now appreciate more and be fully present.

Maybe this is the year you finally win over your mother-in-law by being the first to show up to her Christmas morning brunch or perhaps you sign up for a New Year's Day 5K race. With a non-alcoholic craft beer or alcohol-free sparkling wine in your hand, you'll get the best of both worlds: the fun parties that go late into the evening and the energy for the morning festivities.
6. Keep it Professional at the Office Party
An alcohol-free sparkling wine is the perfect drink to sip on as you mingle with your co-workers who are drinking champagne at the office holiday party. You'll be able to maintain your best behavior under your boss's watchful eye while still relaxing with your favorite colleagues. We're not making any promises about that promotion you're after, but it's a step in the right direction.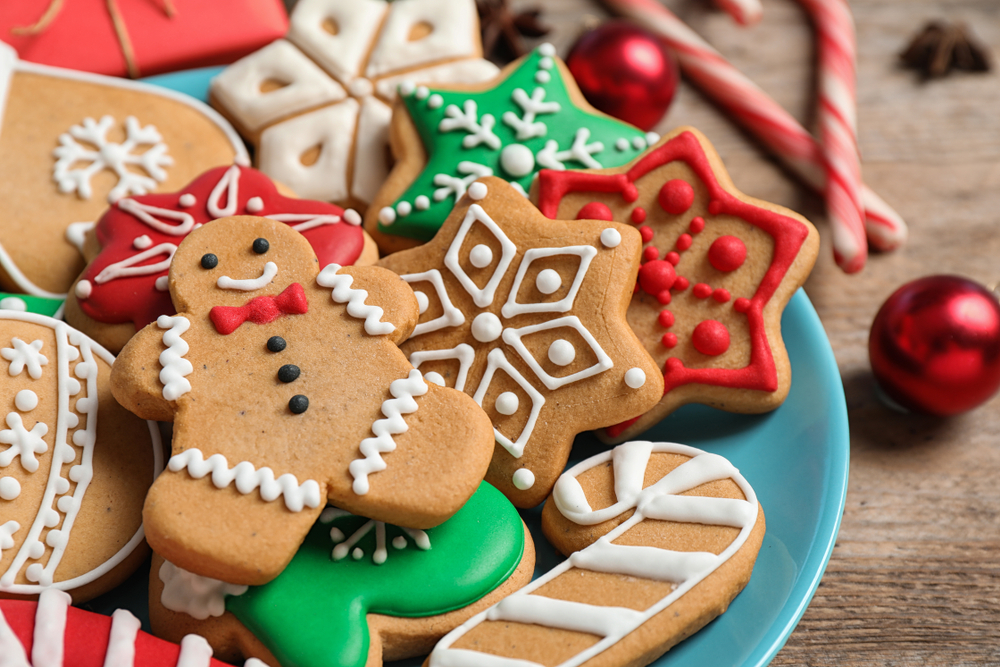 To wrap things up (pun intended), you can join in on the merriment this holiday season with delicious non-alcoholic beverage options and forget worrying about how you're getting home. Throw parties that include everyone, stay on track of your health goals and actually get to remember the good times spent with loved ones this time of year.