How To Explore Different Cuisines While at Home
To understand a country's culture, you have to taste it! Enticing cultural experiences emerge in every bite. Because of the pandemic, traveling and adventuring isn't as easy as it used to be. Trying out international dishes in your own kitchen is a great way to enjoy different cuisines without leaving your home.
Here are a few ways you can explore various countries through cuisine:
1. Buy Ingredients Used in Different Cuisines
Each cuisine uses different ingredients native to that country, so you may need to go to a specialty food store to buy these ingredients. The easiest way to experience different cuisines in everyday cooking is by using herbs and spices traditionally used in these cuisines. Most southwestern dishes use cayenne pepper or cumin as a key ingredient, while many Greek recipes use feta cheese. Even the way common ingredients are used in recipes varies from country to country. In Italy, tomatoes are used to make pizza and pasta sauces, while in Spain, they're used to make salsa.
2. Plan Different Weekly Cuisine Nights
Trying out different cuisines is incredibly fun! Plan one night each week to enjoy a different cuisine, like a French, Italian, Spanish or Indian dinner. Invite friends over and share the experience with them, or turn it into a fun date night adventure. If you have kids, they may even enjoy trying out different flavors from around the world too. Put on a film or listen to music from that country to fully submerse yourself into that culture.
3. Try Out Different Recipes From the Cooking with Omnipan Cookbook
A cookbook is a great way to try out different recipes. The Cooking with Omnipan cookbook has delicious recipes from many different cultures, making cooking effortless and enjoyable for you. If you're interested in trying foods from all over the world, the Cooking with Omnipan cookbook is the one for you. You can explore various cultures right from your kitchen. Enjoy Baja Fish Tacos with Mango Salsa from Mexico, Baked Gobi Pakora from India, Burmese Chicken from Myanmar, Mediterranean Sole from Greece, and Galette with Pears & Plums from France. The Omnipan™, most versatile cookware for hands off cooking, as well as the cookbook are now available for pre-order on Indiegogo!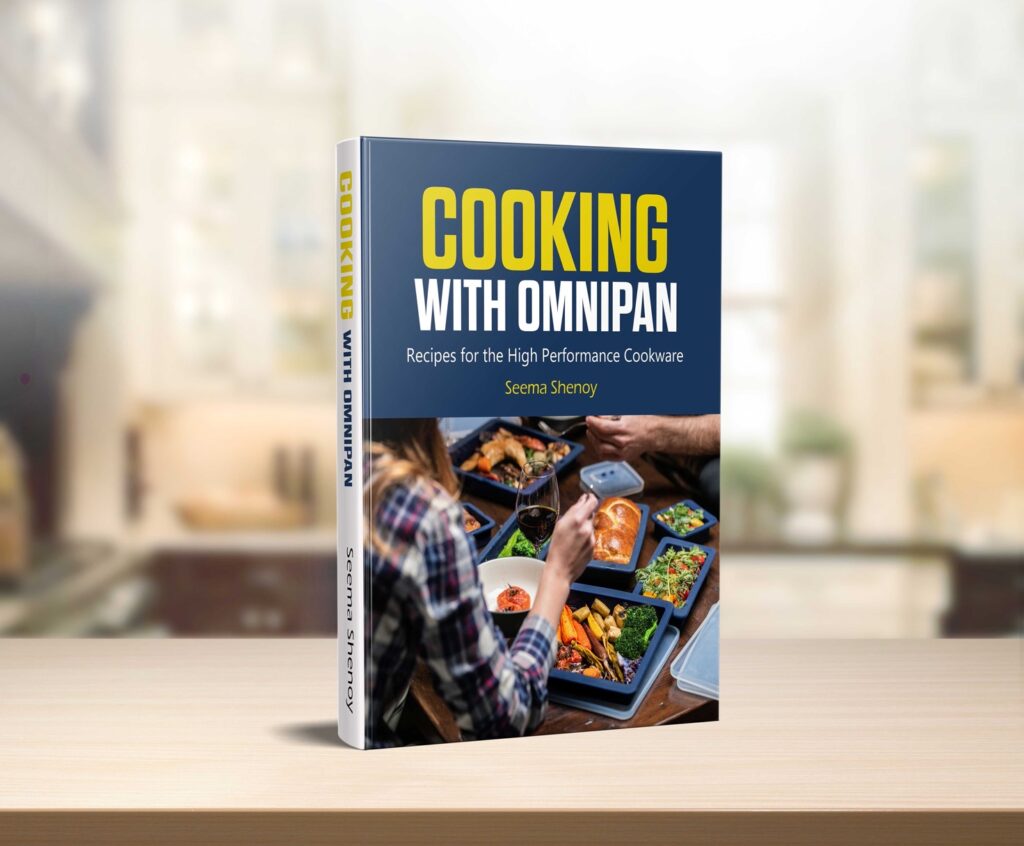 4. Learn About the History Behind the Dishes
Have you ever thought about why certain countries use certain ingredients? Or why certain dishes are named the way they are? Exploring countries through cuisine doesn't have to rely solely on eating it. Food history is a fun way to learn about the culture of different countries. Learning about the history of food can be done through books, looking up facts, or even by watching any food-related series. 
Food can easily transport you to different places. The next time you cook another country's cuisine, try visualizing you're eating it in that country. Travel and cuisine go together like bread and butter, so until traveling becomes normal again, why not try out these tips to experience different cuisines from the comfort of your own home?
References
Eat the World! International Recipes – www.carolinescooking.com/eat-world-international-recipes/
Exploring Countries through their Food and Drink – www.audleytravel.com/blog/2016/september/exploring-countries-through-their-food-and-drink How to Travel the World from you Kitchen – www.travelnotesandthings.com/how-to-travel-the-world-from-your-kitchen/