A Men's Guide To Styling Jewelry for Special Occasions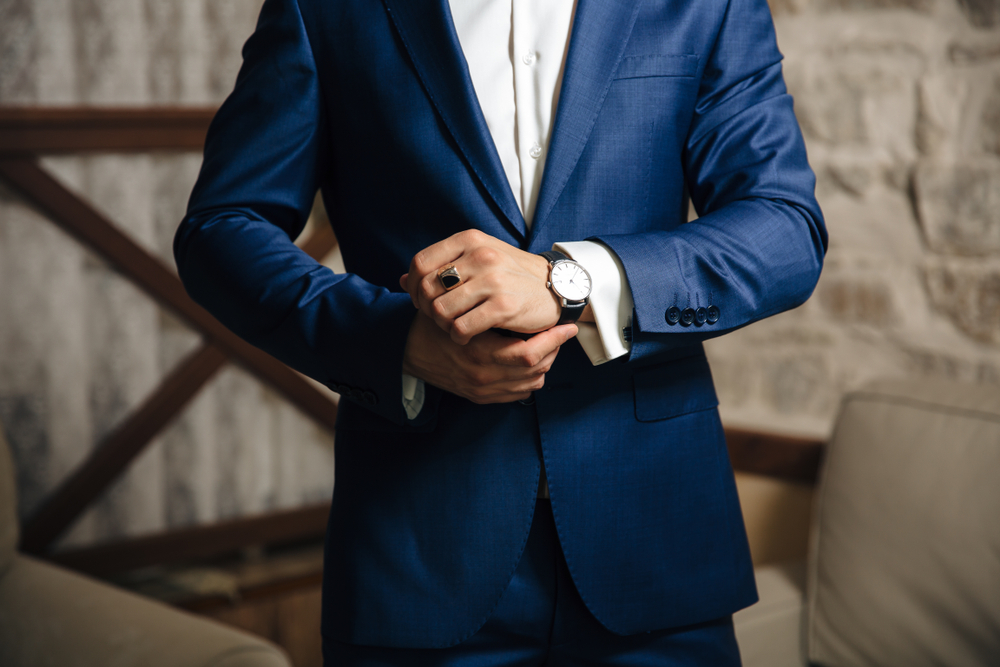 Source: Romanno/Shutterstock.com
Jewelry is a great way to add the perfect finishing touch to any look, especially for special occasions. Men's jewelry is often overlooked, yet it can be the ideal accessory to set off a suit, dress shirt or ensemble. Men have various styles to choose from when accessorizing, from necklaces and chains to cufflinks and bracelets. Gold chains for men help to add a personal touch to any look and can be used to show individuality and style.
You'll have to consider many things. What color and material will best go with an article of clothing? What type of jewelry is most appropriate for the occasion? Which pieces will suit the wearer best? In this guide, we'll take you through the basics of styling jewelry for special occasions, from selecting the right piece to choosing the appropriate material and color. We'll discuss popular trends and advise on how to combine different items to create the perfect look. With these tips, you'll be sure to look sophisticated and stylish wherever you go.
1. Selecting the Right Colors and Materials
Once you've selected the type of jewelry to wear, choose the right color and materials. Different occasions call for different looks. Sterling silver and gold are the most common and classic options for special occasions. Still, modern materials such as stainless steel and titanium can add a contemporary edge to any look. Additionally, you can find pieces that are plated or have gemstones to help you stand out.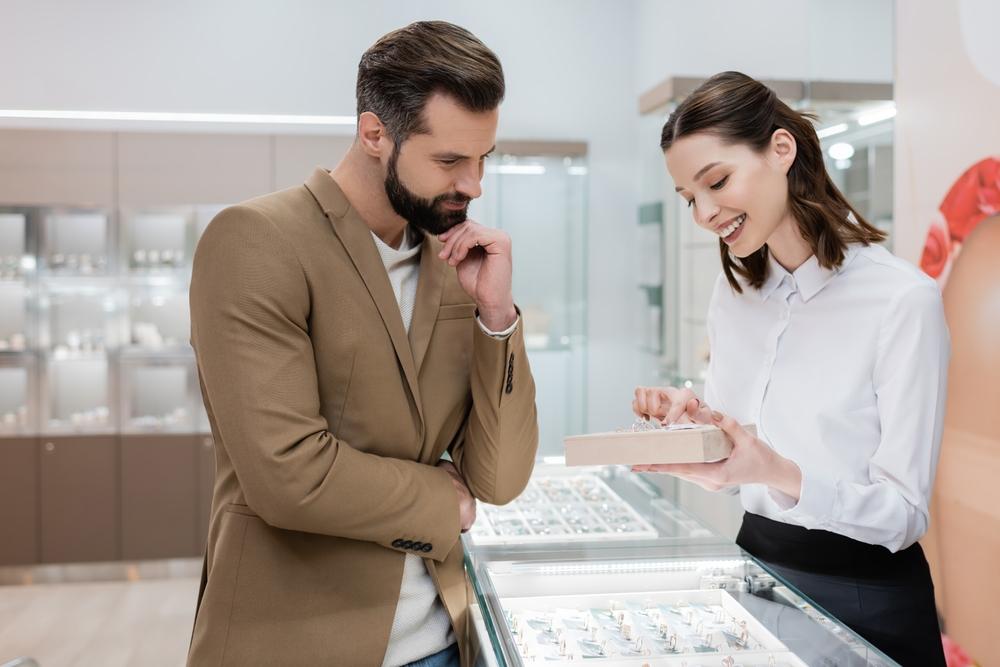 Source: LightField Studios/Shutterstock.com
When selecting a color for your jewelry, you must understand that gold and silver tones don't always have to match. It's okay to mix and match gold and silver pieces together or with other colored or plated metals. Opt for a Cuban link chain to inject some sophistication into your look. This classic style can easily be dressed up or down and is an excellent option for special occasions. The Cuban link chain is available in various metals and colors, so you can find the right one to fit your needs. With this unique piece, you're sure to get noticed.
2. Choosing the Right Jewelry for the Occasion
When selecting jewelry for formal events, it's important to consider its theme and dress code. For instance, if it's a classic event, focus on simpler, dressier pieces with minimal glitter or sparkle. Alternatively, statement pieces such as gold chains and rings may be appropriate for a more casual gathering.
A gold chain is one of the most classic jewelry pieces for special occasions. Gold chains for men have been around for centuries. They can instantly add a touch of sophistication and elegance to any look. Whether it's a simple gold chain with a subtle pendant or a more elaborate chain with bars, rings and charms, you can't go wrong with a gold chain for any event. Men can choose from various sizes, lengths, thicknesses and styles. Therefore, have fun experimenting with different pieces and find one that best fits your look.
3. Popular Trends for Styling Jewelry for Special Occasions
In recent years, men's jewelry has become more fashionable, so more stylish and trendy pieces have been introduced. This year, the trend is about layering, accessorizing and stacking. Many men combine minimalist and edgier styles to create a unique, effortless, sophisticated look.
In addition to layering and accessorizing with multiple pieces, watches have become popular for special occasions. Statement watches from well-known brands can instantly elevate any look and are a great way to display your style. Rolex watches for men are the perfect way to instantly upgrade an outfit.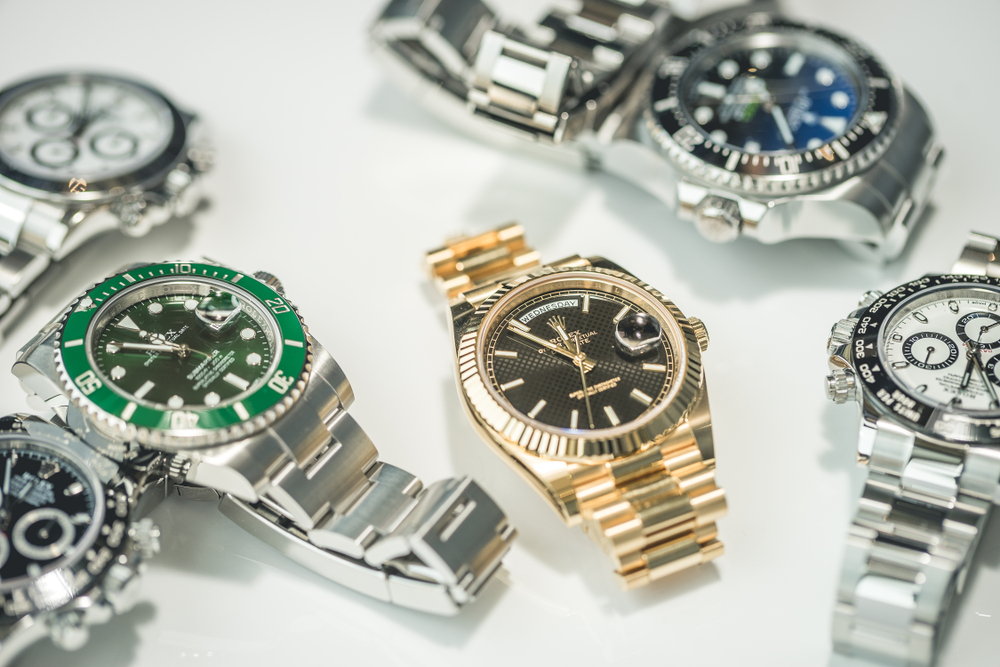 Source: S-Studio/Shutterstock.com
4. Combining Jewelry Pieces for a Unique Look
When styling jewelry for special occasions, the most important thing is to ensure that the pieces you choose work together to make a complete look. Start by building your look with a few simple pieces, such as a gold chain and a watch, then add on. You can layer necklaces, stack bracelets and bangles, and choose unique pieces such as collar pins and cufflinks. Combining different jewelry pieces made with different materials helps to create an interesting and creative style.
Be sure to select pieces that complement each other in size, color and material. Mix and match colors and materials to get a unique look but avoid going overboard. There is a saying that "Rome wasn't built in a day," and the same goes for your style. It takes time to get it right, which is why it's important to take your time when creating a style.
5. Keep It Simple and Classic
When styling jewelry for special occasions, it's crucial to keep it simple and classic. Focus on timeless, quality pieces that can be worn for years to come. Avoid too flashy or trendy pieces, and focus on timeless, elegant pieces that suit your personal style.
Jewelry pieces should never detract from the overall appearance of your look but should instead complement it. Keeping it classic and simple will make you look stylish and sophisticated.
Conclusion
Jewelry is an important accessory for men's special occasion attire. It is the perfect way to add a personal touch to any look. Styling jewelry for these occasions isn't as difficult as it may seem. With this guide, you'll know how to select the right pieces, choose the perfect materials and colors, and combine different pieces for an eye-catching and unique style. With these tips, you'll be sure to stand out from the crowd at any event.