9 Ways To Look Slimmer in Winter Clothing
Sometimes, when you're all bundled up against the winter chill, you feel more like a snowman than the svelte fashionista of your dreams. By adopting some savvy body sculpting strategies, though, you can look slimmer and still stay warm. Combining everyday shapewear with smart, flattering fashion choices is your ultimate goal. Get the tips on ways to sport a slimmer winter profile below.
1. Color Choices for a Slimming Effect
Classic wisdom declares black to be the most slimming color. However, some contemporary stylists believe that red is more slimming. It's a real confidence booster, too.
In truth, though, many other factors are in play when you choose a color to wear. Some colors are more flattering for you than others based on your appearance. Some colors make you feel more assured and powerful, others less so. Also, the style is just as important as the color when it comes to a slimming effect. Therefore, choose the color you love to wear.
2. Solids Emphasize a Slenderized You
If you wear a single color from top to toe, you inevitably appear taller and thinner. For example, choose a sweater and pants in a single tone. Match your tights or leggings to your dress or skirt for a sleek, elongated effect.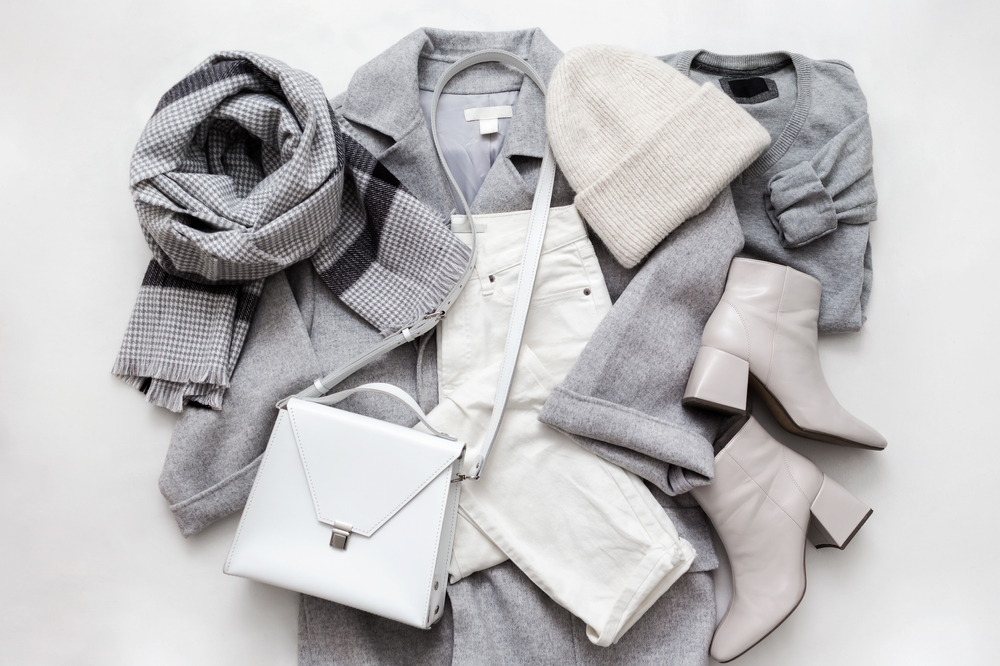 3. Longer Lines To Define and Disguise
If you are on the shorter side, emphasize the positives by avoiding styles that stop at the waist since they tend to bisect your figure and emphasize your stature. Instead, wear a tunic that flows past the waist to the hips, and add a belt to help define a slender waistline. Also, choose a tunic that is tailored to fit your curves. This creates a more feminine profile and a trimmer-looking waist without drawing the eye to any specific area.
4. Shape Up With a Good Foundation
Winter is the ideal time to use your shapewear. It serves as a firm foundation for your winter layers, smoothing and bringing out your curves. The trick is to choose the shapewear pieces that will best flatter your figure. Try a tummy shaper if you need some extra support in the midsection. It will flatten and smooth out the midsection so that you can feel confident wearing cozy, body-hugging sweaters and holiday dresses.

5. Compress To Impress
Compression leggings are shapewear that lengthens and slenderizes the look of your legs while promoting healthy blood flow. These snug-fitting, flexible leggings massage your tissue each time you move to encourage good circulation. At the same time, they smooth your hips, thighs and calves so that they look firm and curvy. This type of shapewear is great for winter styles because it is a natural base layer for pants, skirts and dresses.
6. Shapewear That Flatters Your Body Type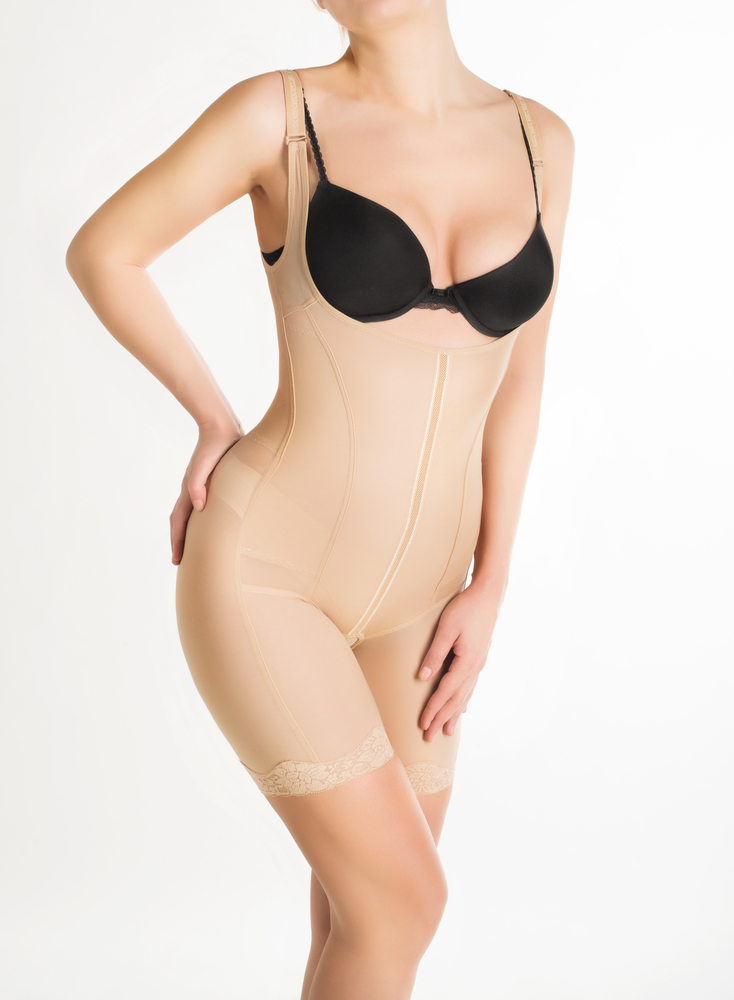 Make shapewear your base layer this winter. With the help of the following tips, you can feel more confident and curvy in lots of different clothing styles:


Buy your usual size; avoid going a size smaller.
Purchase the right piece for your body type whether a hip shaper, cami or bodysuit.
Choose shapewear that goes beyond your target areas, such as hip shapers with a high waist to smooth over bulges.
Select specific shapewear for a special outfit, such as a strapless, form-fitting gown.
Choose the compression level that works best for your problem areas yet remains comfortable.
7. Reach New Heights
High heels go with everything. Match your favorite pumps with skinny jeans to elongate your legs, especially when wearing a dressier outfit. The result will be a taller, more elegant-looking you. As an alternative, wear nude-tone high heels with matching pantyhose to get a sleek, lithe effect. If you're planning a night out this winter, be sure to stay safe in ice and snow with non-slip footwear. You can change into your heels when you get there.
8. Be Picky About Your Prints
When you make savvy choices, prints can be a great asset. Conventional wisdom says that smaller prints help you look slimmer while large prints have a more expansive effect. One great benefit of a print dress or tunic is that it can cover various problem areas with its distracting pattern.
9. The Art of Redirection
A wide-collared coat accentuates your shoulders and draws the eyes away from your midsection. A chunky, colorful winter scarf puts the spotlight on your face. A midi-length cardigan skims over your silhouette, showing a glimpse of your curves while shrouding the rest in mystery. An oversized V-neck sweater lengthens your torso while brushing your hips, making those leggings look even more svelte. These and other smart fashion choices can help direct people's glances to your favorite features, building your confidence in your appearance.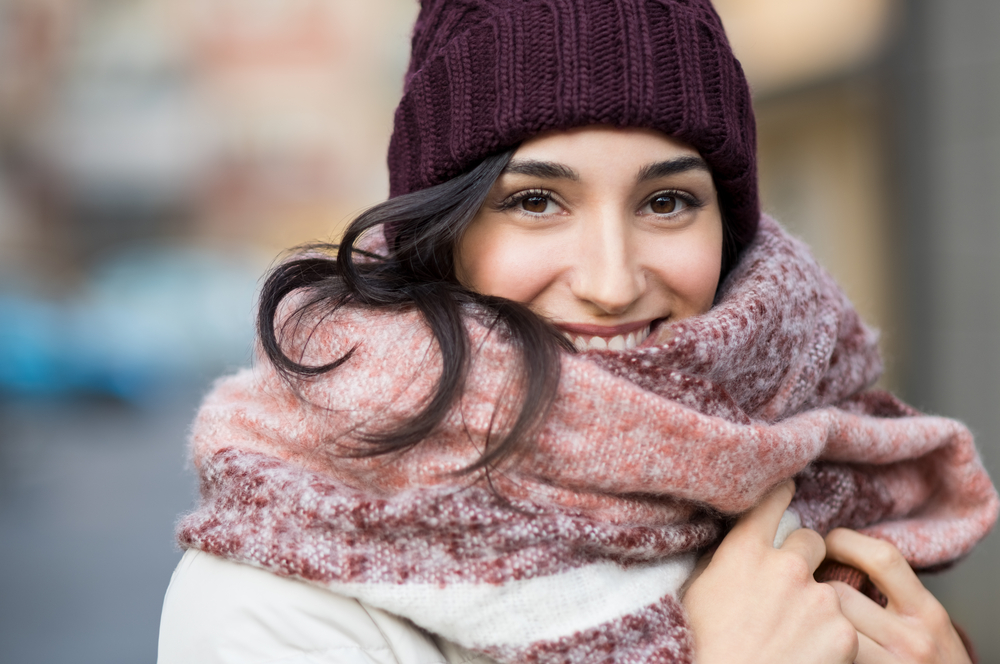 Look Slimmer This Winter With the Styles You Love
Think of shapewear as the foundation of all your winter fashions. Add lovely layers that look wonderful and keep you warm. Above all, choose the colors and styles you adore to express your wonderful personality.