7 Heartwarming Wedding Registry Ideas
As you plan your wedding, you and your fiance may have started to discuss how you'd like to accept wedding gifts. Basic etiquette says that all wedding guests should bring a gift (though whether or not people will actually do that remains to be seen), but you and your fiance might not know where to begin on deciding gifts to put on your registry — or if you even want a registry at all. Here are some heartwarming ideas for your wedding registry!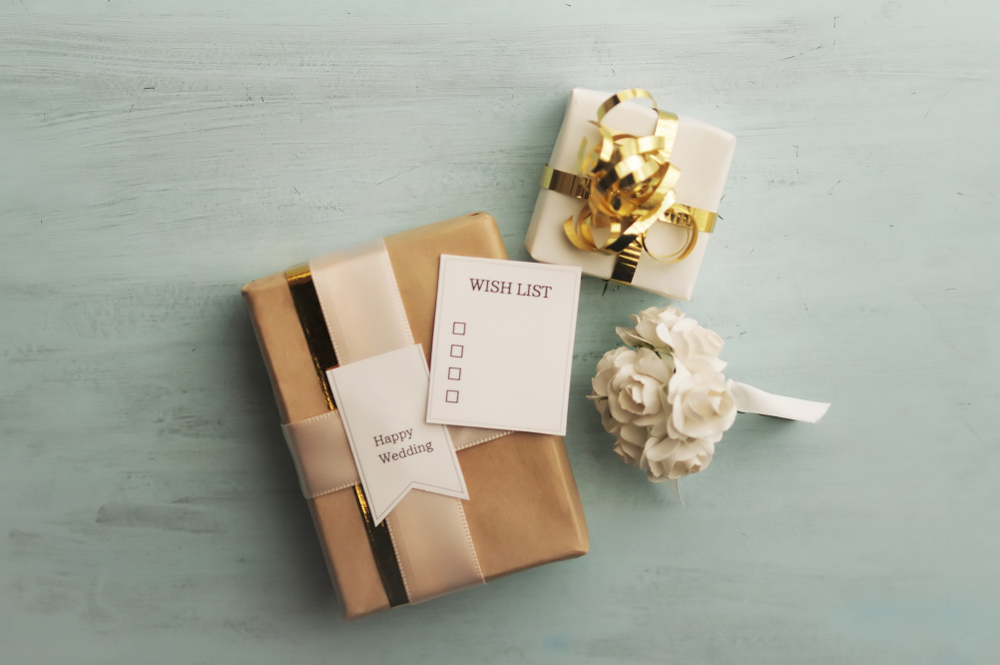 1. Ask for items for your honeymoon. If you and your fiance have been living together before getting married, there's a chance you both already have all the things you need. Instead, ask them to bring you some fun honeymoon gifts! Alternatively, you can also ask guests to bring something for your honeymoon fund. Basically, it's a money jar that you and your fiance can pull from to use for souvenirs, food and any other expenses you haven't paid for on your honeymoon. It's helpful for many couples because unexpected costs always pop up while traveling, and it's nice to have that extra cushion for when you need it.
2. Choose small items. Instead of listing large items that you really don't know anyone will get you (you know, that latte machine you've been eyeing for months but still can't afford), consider listing smaller items that your guests can easily find at the places you're registered. Wine stoppers, dish towels, salt and pepper shakers… The list is endless and it's helpful for your guests — and their wallets. Plus, many of these smaller items are also very practical. Sensible items are always great to have on your registry because they're things you'll actually use in your day-to-day.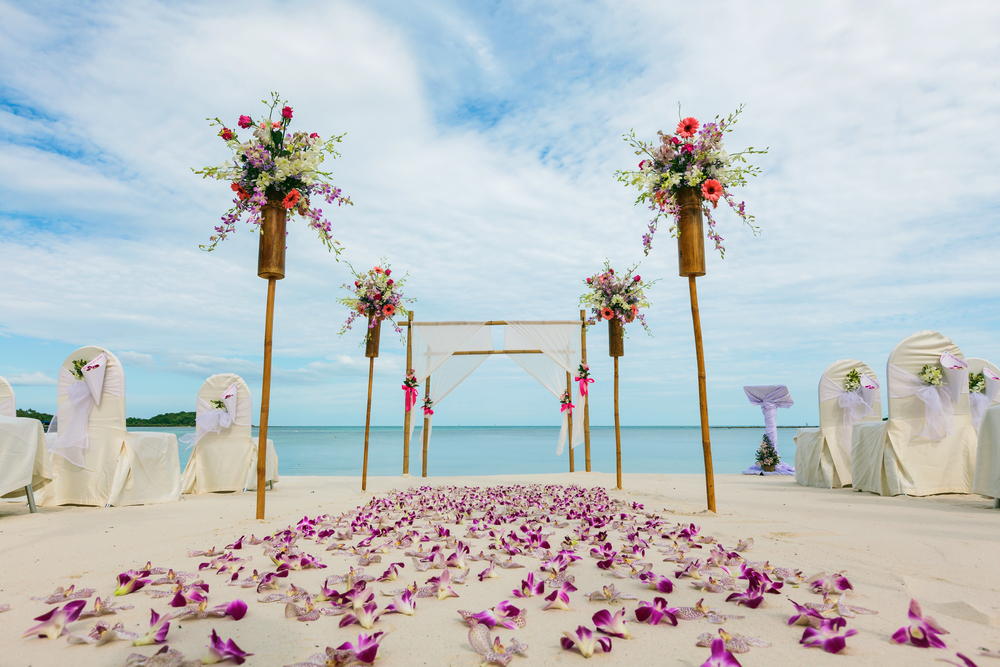 3. Nix the registry for your destination wedding. Are you having a destination wedding? If so, consider removing the registry altogether. Many of your guests are paying for hotel, travel, clothes, food and more in order to attend your event offsite. Consider their attendance their gift to you — especially if your destination wedding is out of the country and requires everyone to get a passport. Instead, include on your invitations that you consider their attendance at your event their gift, but if they're really looking to give you something as a congratulations, they can bring a card or gift card. Those are also easy to transport back on the plane and don't need to be arranged! Additionally, you can also have a registry available for those who want to attend but can't afford the travel. Instead, they can purchase you something and have it delivered directly to your door! This is perfect if they'd like to get any of your wedding gifts personalized, as those take time to create and send.
4. Donate to a charity. If you and your partner already have everything you need to start your lives together as a married couple, or you both have a charity you volunteer or work for, ask your guests to donate to a charity instead of bringing gifts! Still have a card box available for guests to drop any cards they put together to give you, but also have a sign next to the card box that tells guests they can make gift-in-kind donations to a charity of your choice. Don't forget to list the website, social media or other donation information your guests will need! If you're donating to a local charity, you can contact the charity beforehand to let them know that you're planning on having everyone donate instead of giving you gifts.
5. Choose a gift theme. When choosing your wedding registry ideas, choose a theme for your gifts! Kitchenware, home decor, outdoor entertaining… There's many options you can choose from! Theming your wedding registry is great for when you aren't really sure what to put on your registry. You can simply choose items that fit with the theme! Consider what you'll have at your wedding, as well. A photography gift theme is perfect if you've hired a professional photographer and want to hang all the professional photos in your home. Simply fill your wedding registry with wedding picture frames of all shapes, sizes, colors and materials! Your friends and family can contribute to your gallery wall and photo memories without needing to worry about what size frame to get you or if you'd like a photo album. It's all right there in your registry.
6. Include items for your pets. Did you know that over half of U.S. households owned a pet in 2019? That's right, pets are a staple of American households. If you and your fiance have pets, or you'll be adopting one after marrying, add pet supplies, toys and needs to your wedding registry! Some couples even include their fur babies as part of the marriage festivities, so having some gifts for your pets to enjoy while at the wedding is a must-have, honestly. Your friends, family and other wedding guests will love getting to shop for your pets.
7. Have items shipped to your house instead of brought to the wedding. On your wedding invitations, make sure to specify that your wedding registry items should be shipped to your home instead of brought to the wedding location. This is best if you're having an outdoor wedding, where the weather can wreak havoc on your gift table. Even tables under a tent can still be affected by the weather. It's also helpful for your guests not to have to worry about traveling with your gifts. This way, they can simply show up and enjoy the day with you! There's a lot that goes into planning a wedding. Many couples forget to put together a registry, but it's helpful for guests to have so they can ensure they give the couple exactly what they need as they start their lives together. No matter what, your registry should have things that make sense to you, your relationship and your lifestyle.