Preparing for Fall 2021 Fashion Trends
Fall is in the air! Well, depending on where you live, it might not literally be in the air, but it really isn't that far away. Between back to school shopping, fall decor in stores and pumpkin spice everything popping up out of nowhere, the upcoming season has definitely been on the brain lately. In anticipation of (almost) everyone's favorite season, it's time to talk fashion. More specifically, it's time to talk about the trends you'll probably be seeing everywhere this fall.
While it's fun to hop on seasonal trends, it's also important to have a great set of basics for each season to fill out your closet and allow you to create multiple outfits with one single piece. This is easily done with classic fall pieces like tall boots, cozy scarves or even a classic women's denim jacket. Keep reading to prepare for this fall's biggest trends and how to incorporate them into your wardrobe.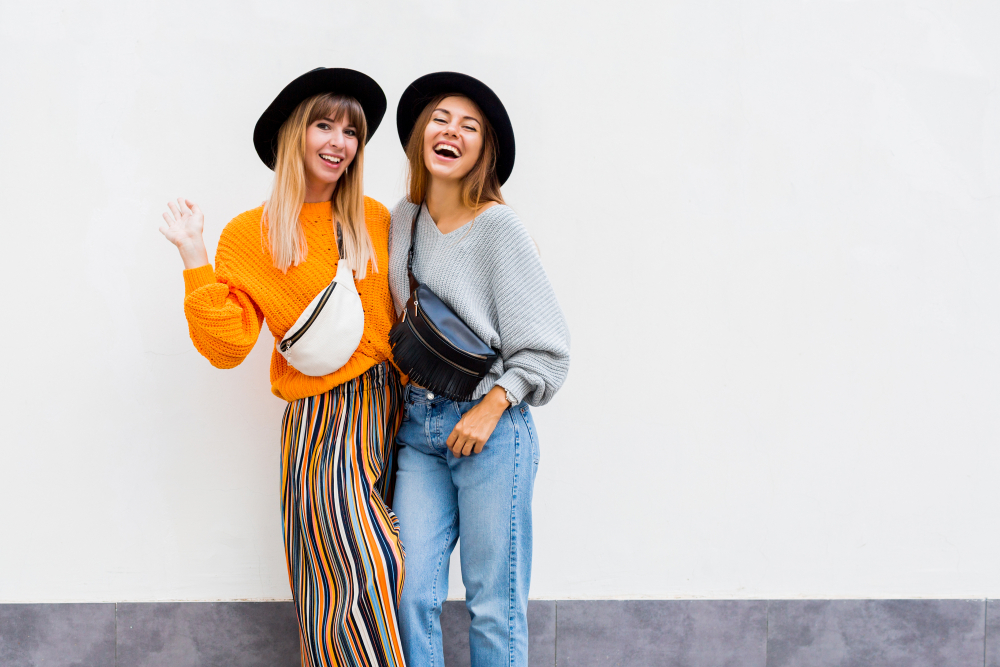 Printed Outerwear:
Fall is your chance to rock your favorite light jackets without worrying about being too cold. It's a season more suited for fashion and not necessarily as much practicality. Having said that, get ready to see jackets and coats in an array of fun prints everywhere this fall. If you're looking for a way to rock a trendy jacket in the upcoming months, you're bound to find one almost anywhere and in a spectrum of price ranges, too.
Styling Tip:
Pair a neutral printed jacket (like one with leopard or another animal print) with dark jeans and booties for the ultimate street style look. This print and jeans combination gives off major edgy vibes and is well-suited for almost any casual occasion. For nicer occasions or a more feminine look, go for a printed blazer instead. Even if the fit of the blazer is oversized, the structure of the piece will bring a sophisticated element to your ensemble.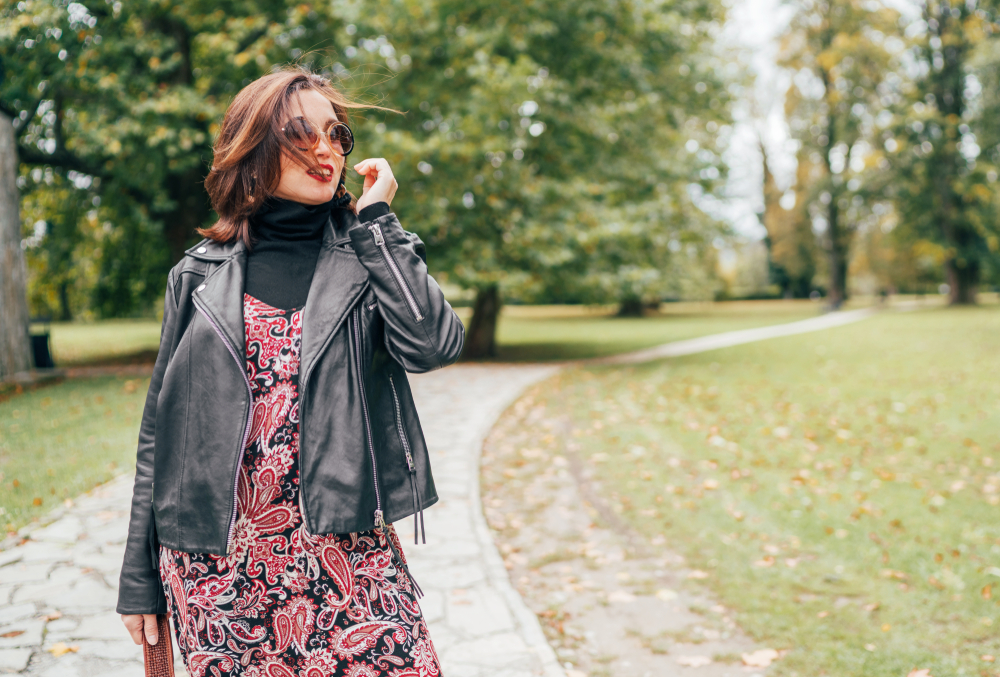 Intricate Sweaters:
While a slouchy, oversized sweater is great for a comfy loungewear or athleisure look, it's all about cute sweaters with fun details this fall. These super cool sweaters feature asymmetrical necklines, bold collars, daring sleeves and artistic details galore.
Styling Tip:
Don't let these sweaters wear you! When deciding on a new and funky fall sweater or piece of knitwear, consider your best assets and what you want to showcase most about your body. If you've got abs and want to rock them, maybe a cropped sweater with bell sleeves is the way to go. On the other hand, if you feel like showing a bit more of your shoulders, you might choose an off the shoulder option with a fun twist like fringed sleeves or a high to low detail around the bottom hem. These sweaters are best paired with fitted denim or a fun fall skirt. Dive into your basics and let the sweater be your outfit's focal point. Go for something that will make you feel stylish and confident.
Plaid Everything:
You probably saw this one coming. School uniform-inspired skirts have been popping up left and right lately. The thing is, some of these skirts give off a school girl vibe and don't really feel too fall-ish. Thankfully, it's possible to engage in the plaid madness without looking like you just walked out of a private school. Look for women's miniskirts in plaid prints, but consider skipping the micro mini length and the pleats, unless they're wide and more adult-friendly. If a plaid skirt really isn't your style, don't worry. The plaid trend isn't limited to just this one piece of clothing. Consider a pair of plaid bell bottoms in a fun mix of fall-inspired colors or a plaid blazer to spice up an outfit with jeans and boots.
Styling Tip:
Look at what colors make up the plaid you are buying or wearing. When creating an outfit around this piece, you might think about choosing one of the underlying colors in the plaid as a guide for what other colors your outfit should include in terms of jewelry, lip color, bags and more.
Pops of Fall Color:
If you're a fan of bright colors all year round, listen up. This fall is a great time to incorporate some brighter pieces into your fall wardrobe. Bright jackets, pastel knits and dazzling accessories in crisp fall colors are here to give you a breath of fresh air (and a break from gloomy earth tones). Wear a little bit of brightness in the form of shoes or small accessories for a peek of color or create a monochromatic fall look out of your favorite hue!
Styling Tip:
Don't box up your summer clothes just yet. Consider trying this trend by using a piece or two from your summer must-haves section. Layer a bright summer top under a fall blazer or cardigan for an understated cool girl look.